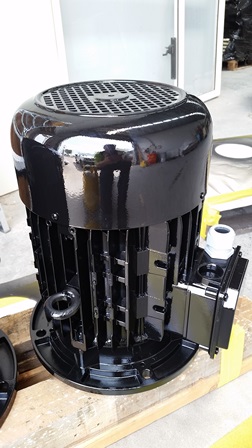 There is painting and there is painting. At Multicoat we recognise that when people think of painting, they think of cars. The big frustration for many customers is that people who paint cars do not know how to paint anything else. Our years of experience and knowledge is growing everyday. We paint a huge range of products and substrates.
Range: Signage, chairs, missiles, castings, butterflies, sewerage treatment plants, cars, motorcycles, bicycles, window (plantation) shutters, electronic games, ladders, medical equipment, prototypes for plastics industry and many others.
Flexibility: Our facilities, experience and knowedge allow for us to be extremely flexible with regard to turn around times your individual requirements.
Capability: Full range of colours and coating technology...
Hard Stuff: We are very good at the projects that others are not good at.
Paints: Enamels, acrylics, polyurethane, 2 K, acid catalysed acrylics, single pack epoxies, 2 pack epoxies, nitro cellulous laquers etc their is not much we have not sprayed.